I must be getting old because after 5 years on and off of poe, I've started to have issues with the joints in my fingers of my left hand from mashing flasks. I haven't been able to put much time into poe these last 2 weeks because the pain, while mild, is still so distracting.
Do ergonomic keyboards help with this or is it something I'm going to have to live with? If so, there a particular model that will help with pressing the ~ 1 2 3 4 keys?
Nephalim
Oct 19, 2019 10:31:34 AM
you gonna have to deal with the piano flasking.. I don't know maybe in "4.0" they might change this.
taking breaks off the game works so good, not only from safeguarding yourself from burnout but for your fingers health.
Xystre
Oct 19, 2019 10:56:16 AM
I also have finger joint pain when playing games and other things. What helped me for gaming was getting a keyboard with linear switches that you don't have to press as hard for the key to register.
But more importantly, was setting macros. Those have been a god send.
Example, in games where you have to constantly hold W to move, I would feel pain in my finger quick. Now with a macro set to simulate a constant W press, I can just press a key once and BAM! Constant movement with a single key press as a toggle. No need to hold it down. Sure it's less control but hey, beats not being able to play at all.
The ultimate "cure" is not using hands for repetitive tasks like gaming or typing, etc...
Hand/ finger excercises will help if you do then on a consistent daily basis. They work to a point without quitting gaming all together, but I've flaked on these alot...
DrPepperrr23
Oct 19, 2019 10:58:21 AM
When my ergo started acting up I swapped to a standard for a while and couldn't stand it, and flasking was definitely one of the worst offenders.
However, I've also been using a Microsoft Ergonomic keyboard for well over 15 years now, so I'm well accustomed to them specifically.
Once I replaced it with a fresh Microsoft Ergonomic, that pain went away.
That was sometime near the end of Legion - just haven't been particularly eager to run blight, and a free portal mtx isn't enough of a motivator on its own.
But yeah, I know in my own personal experience I can't stand a standard keyboard layout, whether its the 12345 or just general use. The angle of the 12345 on the microsoft ergo kb is far more natural so you should notice considerably less strain if you choose to go that route.
SeCKSEgai
Oct 19, 2019 11:27:07 AM
Omg.
PoE player's professional disease?
Singrave
Oct 19, 2019 11:40:47 AM
"

Omg.
PoE player's professional disease?

You jest but any gamer has to be aware of how repetitive actions can result in injury.
Hell, you don't even have to be a gamer. Data Entry is definitely at risk, and one of my aunt's even got carpal tunnel just running tests in a lab.
SeCKSEgai
Oct 19, 2019 11:51:05 AM
There are tons of recommendations on seat height and keyboard position.
thou if you play like this one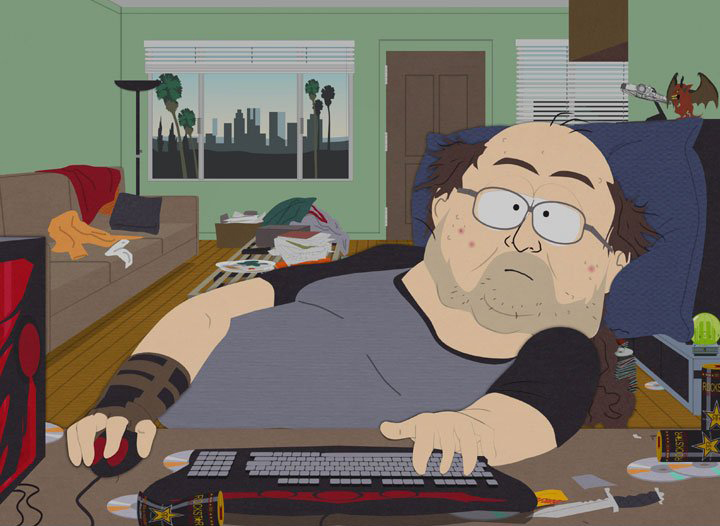 you'll get your finger joint pain eventually.
Singrave
Oct 19, 2019 12:14:45 PM
Pain is weakness leaving the body.
Shagsbeard
Oct 19, 2019 12:16:16 PM
You should move the keyboard lower and use your feet! After patch 4.0, it will be a requirement anyway, one keyboard will be operated with your hands and the other with your feet. That's why you should get used to it. Of course, you will never achieve the results of a chimpanzee, which will become the best streamer because of the ideal ratio of intellect to manual skills, but you should strive for this ideal!
srogi_kotek
Oct 19, 2019 13:37:19 PM
"

There are tons of recommendations on seat height and keyboard position.

thou if you play like this one

you'll get your finger joint pain eventually.
Your account is fresh as of August this year.
You haven't been playing long enough for it to set in yet - a year or more of pressing 12345 repeatedly (in my case 2345) and you'll feel it too.
Seat height and kb positioning don't matter if its the individual position of the keys leading to strain in the hand when pressed in quick succession.
Side note - it's crazy to think how old the episode that gif was ripped out of now, and a bit sad that someone thinks its a meaningful insult. I could see it maybe working in relation to WoW Classic as a throwback.
SeCKSEgai
Oct 19, 2019 13:58:02 PM