The Celestial Steam-Powered Portal microtransaction is a machine that shakes and vibrates as it holds open an oval tear into a celestial realm. Don't worry about silly things like if this portal might loose horrors from beyond upon this mortal plane, instead focus on how cool it looks as seen in our preview video below. Or that you can get it from our store,
here
.
Want to look like an eldritch entity that clawed its way forth from the bowels of the Celestial Steam-Powered Portal? Then you should try using the
Elder Armour Set
,
Sin Wings
,
Wild Weapon
and
Celestial Character Effect
.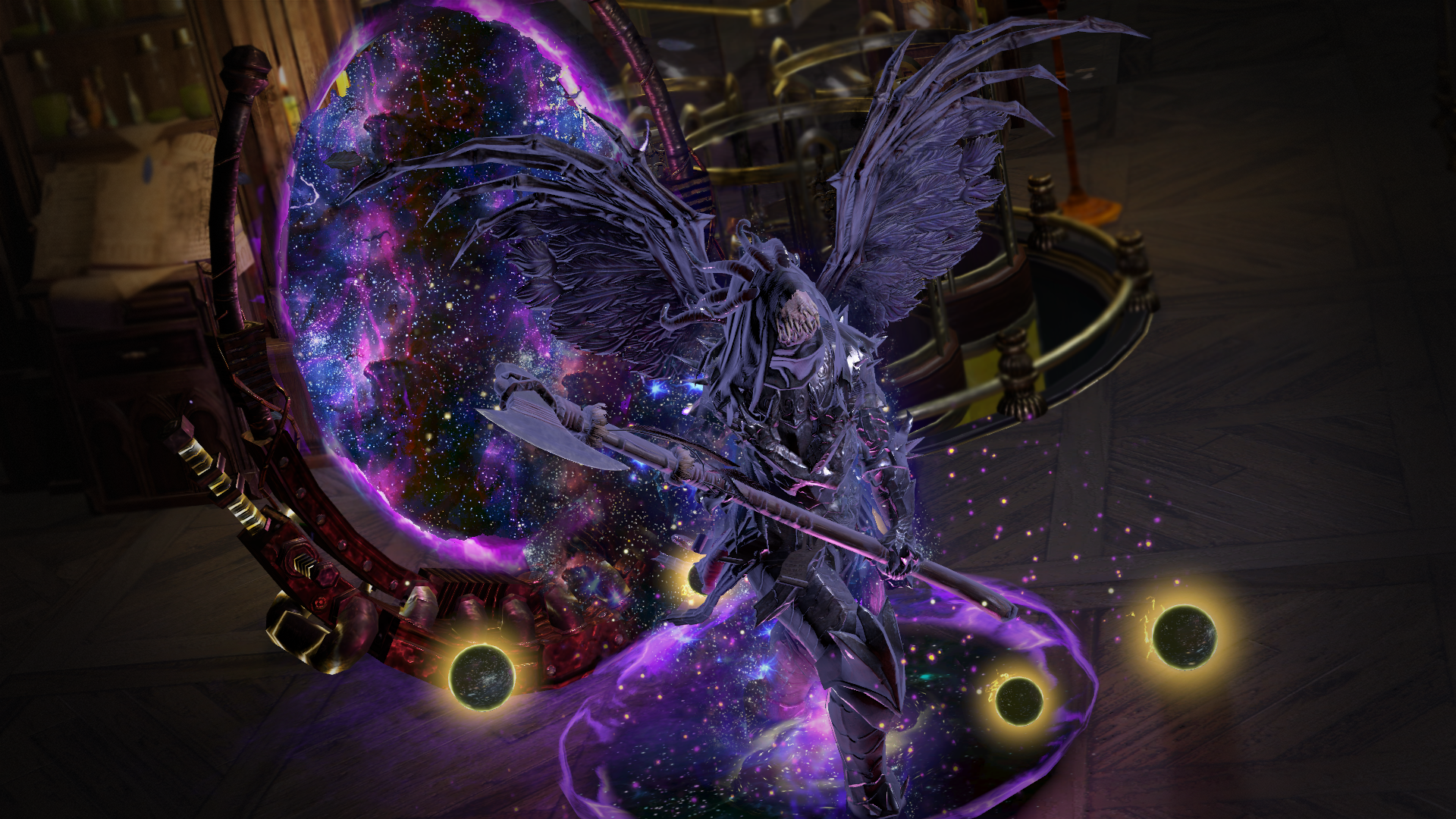 Thanks for your support!
Natalia_GGG
Oct 17, 2019 04:29:30 AM
MickeyDankMouse
Oct 17, 2019 04:33:11 AM
So this was, what, like, five minutes to slap together?
Oh. $15. Okay.
Yeah, that seems like profit well-earned.
hexadecima
Oct 17, 2019 04:35:02 AM
Mash up, but I still like it. Seems extra spacey compared to normal celestial.
Loho
Oct 17, 2019 04:36:31 AM
Ahfack
Oct 17, 2019 04:39:14 AM
Looks like portals getting a nerf next patch!
swiftchaos333
Oct 17, 2019 04:54:22 AM
void version next week? xD
osna23
Oct 17, 2019 04:56:32 AM
I'd say the celestial stuff is getting old but it isn't lol

This one shits on the old steam-powered portal.
MissApril
Oct 17, 2019 04:59:45 AM
Now I'm tempted to spend some cash. LOL
GrumpyBear5043
Oct 17, 2019 05:44:48 AM
"

Looks like portals getting a nerf next patch!
lmao
TauOrigin
Oct 17, 2019 05:45:26 AM