We've just released the Radiant Character Effect that lets your Exile shine with a bright yellow light. Check it out by watching the video below or click
here
to get yours.
The Radiant Character Effect adds a divine accent to any outfit, but it works especially well with Innocence microtransactions, such as the
Innocence Armour Set
,
Innocence Wings
,
Innocence Sword
and the
Innocence Weapon Effect
.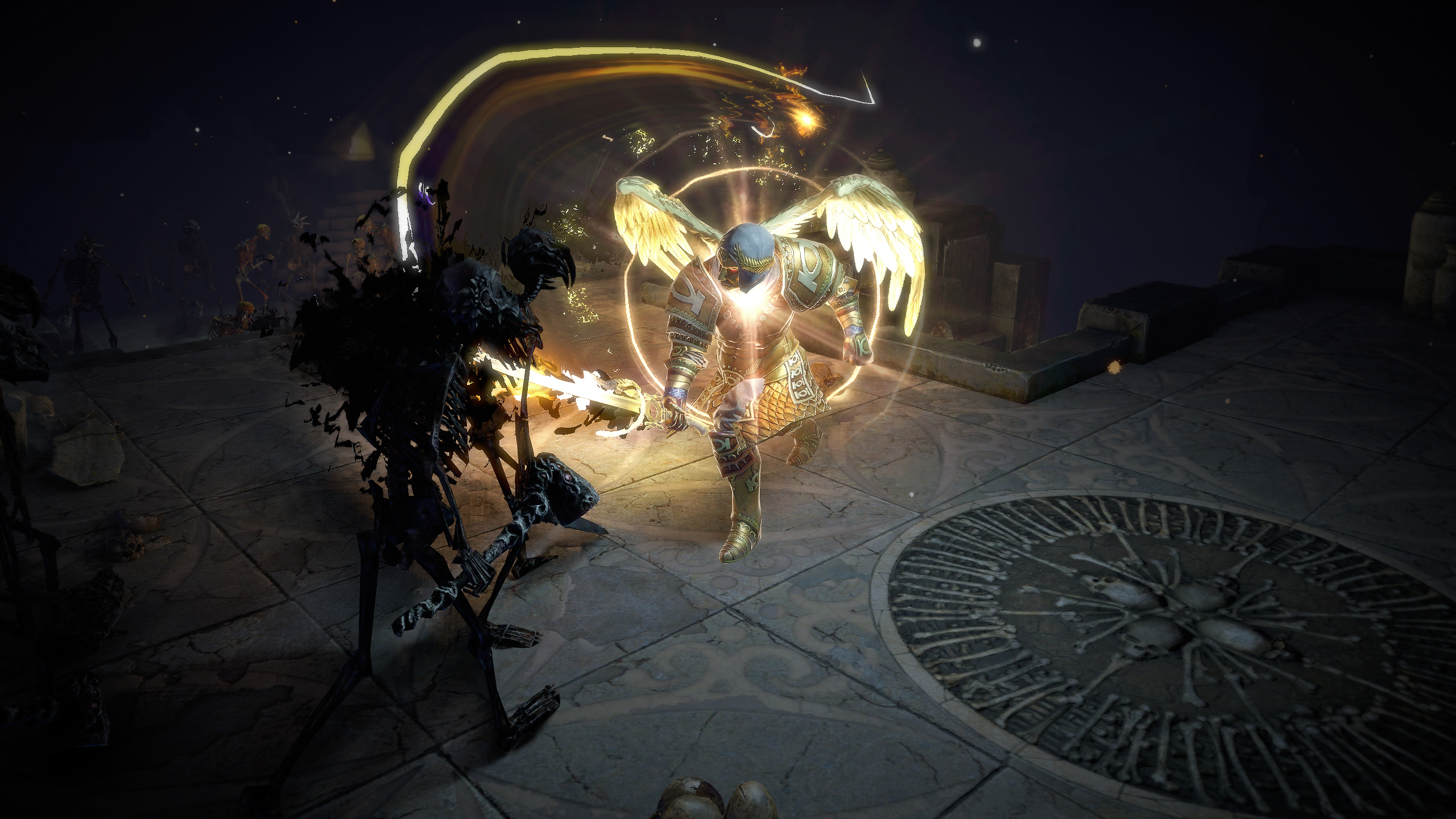 Thank you for your support!
Natalia_GGG
Aug 06, 2019 05:19:42 AM
dattemayo
Aug 06, 2019 05:22:08 AM
SeniorPeblo
Aug 06, 2019 05:25:09 AM
PRAISE THE SUN!! \o/
Now we can all* be so grossly incandescent.
*: As long as you have $19 lying around that you didn't need, ofc...
Exile009
Aug 06, 2019 05:31:56 AM
Jerle
Aug 06, 2019 05:34:36 AM
60x7
Aug 06, 2019 05:35:18 AM
kinda gross imo
character effects specifically have become overly obnoxious for awhile now.
i do like the radiant MTXs tho, the theme. hope to see more radiant themed things like skill MTX or maybe a radiant pet of sorts
xMustard
Aug 06, 2019 05:39:03 AM
Sambodhi
Aug 06, 2019 05:40:49 AM
Tomorrow is sunglasses mtx?!
MissApril
Aug 06, 2019 05:41:44 AM
MickeyDankMouse
Aug 06, 2019 06:11:21 AM