"

Farrul's Fur
Triumphant Lamellar

6 Linked

Click to expand

+1 to Level of Socketed Gems
+2 to Level of Socketed Duration Gems
121% increased Armour and Evasion
+98 to maximum Life
Aspect of the Cat Reserves no Mana
+2.00 seconds to Cat's Stealth Duration
Gain up to your maximum number of Frenzy and Power Charges when you gain Cat's Stealth
You have Phasing while you have Cat's Stealth

The First of the Plains was the First of the Hunt

It was she who showed us that there is honour

in waiting in the shadows and picking your moment.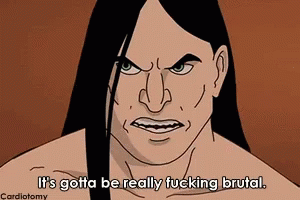 Rupenus
Mar 16, 2019 11:17:28 AM
Eagle Idol
Onyx Amulet
Click to expand
You can apply an additional Curse
Adds 20 to 39 Cold Damage to Attacks
+86 to Accuracy Rating
+33% to Global Critical Strike Multiplier
Gain 20% of Physical Damage as Extra Cold Damage
Gain 18% of Physical Damage as Extra Lightning Damage
27% increased Global Critical Strike Chance
best +1 curse phys amulet in the game? probably
Rupenus
Mar 18, 2019 01:43:59 AM
Felt nostalgic recently, was browsing through my tabs on Standard.
Rest in piece, blood magic Zerphi builds and lost Master mods of old. You will be remembered forever :(
Sol Crusher
Sambar Sceptre
3 Linked
Click to expand
Damage Penetrates 6% Elemental Resistances
Socketed Gems are Supported by Level 20 Increased Critical Strikes
Socketed Gems are Supported by Level 20 Elemental Proliferation
Socketed Gems are Supported by Level 20 Faster Casting
Socketed Gems are Supported by Level 18 Controlled Destruction
56% increased Spell Damage
20% increased Cast Speed
79% increased Critical Strike Chance for Spells
10% chance to Freeze, Shock and Ignite
Socketed Gems are Supported by Level 1 Blood Magic
Vanarchy
May 16, 2019 01:22:10 AM
Brimstone Spell
Synthesised Fossilised Spirit Shield
3 Linked
Click to expand
Immune to Curses if Corrupted
Unwavering Stance
68% increased Spell Damage
+110 to maximum Life
3% increased maximum Life
Maelström Rosary
Synthesised Onyx Amulet
Click to expand
16% increased Lightning Damage
10% increased Area of Effect
Damage Penetrates 5% Lightning Resistance
+86 to maximum Life
Damage Penetrates 3% Elemental Resistances
aliac123
May 19, 2019 17:54:12 PM
Command of the Pit
Riveted Gloves
2 Linked
Click to expand
8% increased Cast Speed
5% increased maximum Life
Has 2 Abyssal Sockets
9% increased Cast Speed
6% increased maximum Life
With a Ghastly Eye Jewel Socketed, Minions have +1000 to Accuracy Rating
With a Hypnotic Eye Jewel Socketed, gain Arcane Surge on Hit with Spells
Rupenus
May 19, 2019 22:38:57 PM
relithh
Jun 01, 2019 06:40:45 AM